DIED MILOS FORMAN: the cinema lost a star
The Czech director of origin Milos Forman, of his true name Ian Tomas Forman died in Danbury in Connecticut on April 13th at the 86 years age surrounded by his close relations.
The creator of "Flight to the top of a nest of cuckoo" and "Amadeus" was born in ex–Czechoslovakia in February 1932; he left behind him many cinematographic works.
Having lost his parents after their deportation with Auchwitz, it is found orphan and is raised by his brothers and his family. At this point in time it turns to the cinema while studying initially to the public university of Podebrady, which counted among its students Václav Havel then with the Academy of Music and Art Dramatique of Prague.
Its first feature film, "the Ace of spade" in 1963 is a success which will be the first of long series of which "With fire, firemen! "in 1967.
The Spring of Prague in 1968 obliges it to leave its country; it leaves for Paris then the United States and Hollywood. It obtains its American naturalisation in 1977.
After the Grand Prix of the Jury to the Cannes Film Festival for Taking Off, it twice gains the Oscar of the best director, in 1976 for "Flight with the top of a nest of cuckoo" and in 1985 for "Amadeus". Its first musical, "To hate" is based on the hippie movement and the war of the Viêt – Nam, "Larry Flynt" is worth in 1997 the Golden Globe of the best director to him.
In 2006, it signs its last large film "the Phantoms of Goya", with Natalie Portman and Javier Bardem. In 2011, in the Beloveds of Christophe Honoré. , he makes an appearance in front of the cameras.
Milos Forman was member of honor of the Club of Budapest and had received in Lyon the prize Light 2010 of the festival Light for the whole of his career.
He had married 3 times and had had twins with his second wife and two other twins with the third.
In 47 years of career, it made 27 films, received 9 rewards including 2 Oscars and was nominated 40 times. With him only, it represents 16 million entries.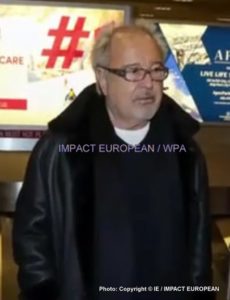 Tagged:
club of Budapest
flight with the top of a nest of cuckoo
golde sphere
milos forman
spring of Prague
tcécoslovaquie