Emmanuel Macron accommodated Justin Trudeau, defend the CETA and to fight against the climate
Join together in Paris this Monday, April 16, Emmanuel Macron and Justin Trudeau for defendant jointly the CETA, they carry, again, a heavy blow with the climate.
In official visit in France, Canadian the Prime Minister met the French president, the occasion for the two statesmen to display their good agreement and to praise the merits of Ceta, the treaty of free trade between the European Union and Canada.
The CETA, this agreement of trade and investment between the EU and Canada were recognized like not being compatible with the fight against the climatic disordered states by many experts.
This controversial text, criticized by the French farmers, entered temporarily into force last September.
Meanwhile, nothing changed. Neither in the CETA, nor in the trade policy of France and the European Union.
Emmanuel Macron affirmed on September 26th, not to want "discussions commercial with the rules of yesterday, which led us to these absurd situations that we have today on the agreement between Europe and Canada".
"In 2017, the imports of Canada coming from France increased by 4% compared to the previous year. The Canadian investments in France as for them increased by 23%. One sees already with only 4 or 5 months of implementation the last year of Ceta, one sees already the results", east is delighted Justin Trudeau.
The Franco–Canadian duet also announced the creation of a bilateral partnership on the environment and the climate.
"This ambitious text aims at giving an answer coordinated to the challenge which the climate change represents and envisage we a series of united actions there, on international transport, the organization of a seminar euro–Canadian on tariffing carbon", underlined the French president.
Emmanuel Macron and Justin Trudeau insisted in turn on their will to concretize the agreement of Paris of 2015, which aims at limiting climate warming.
How Emmanuel Macron and Justin Trudeau can they claim to carry a vision for the World and planet whereas they support agreements of trade and investment which weaken the companies and accentuate the climatic disordered state?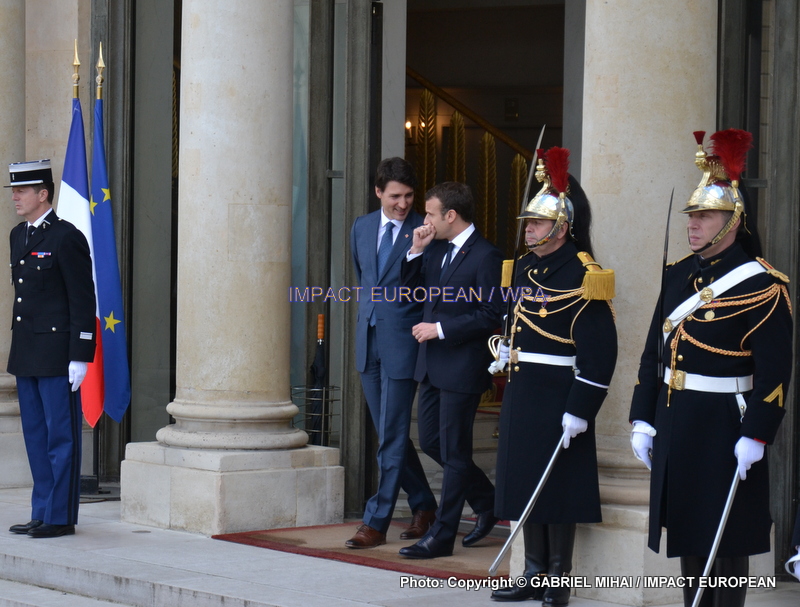 Justin Trudeau et Emmanuel Macron / Photo-Copyright © GABRIEL MIHAI / IMPACT EUROPEAN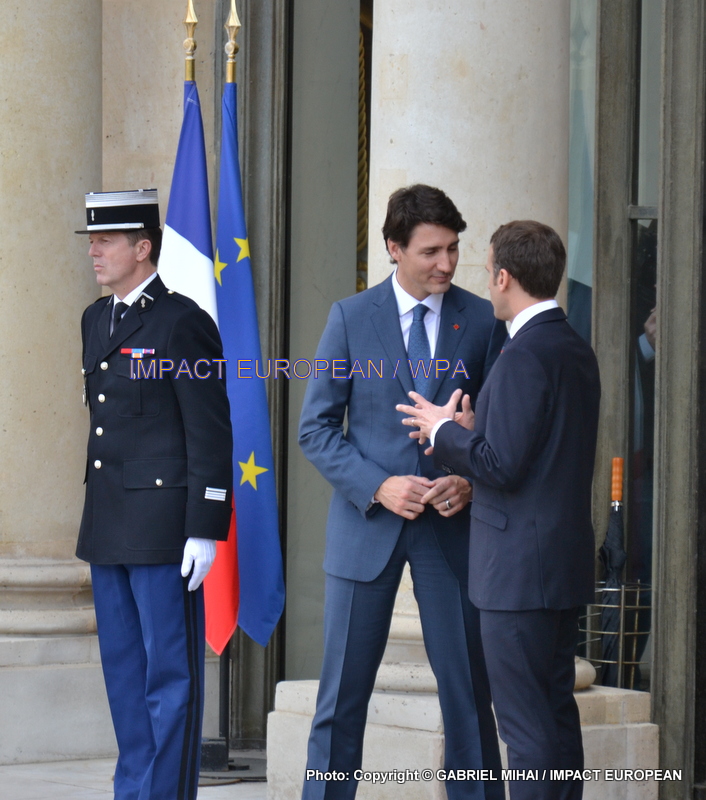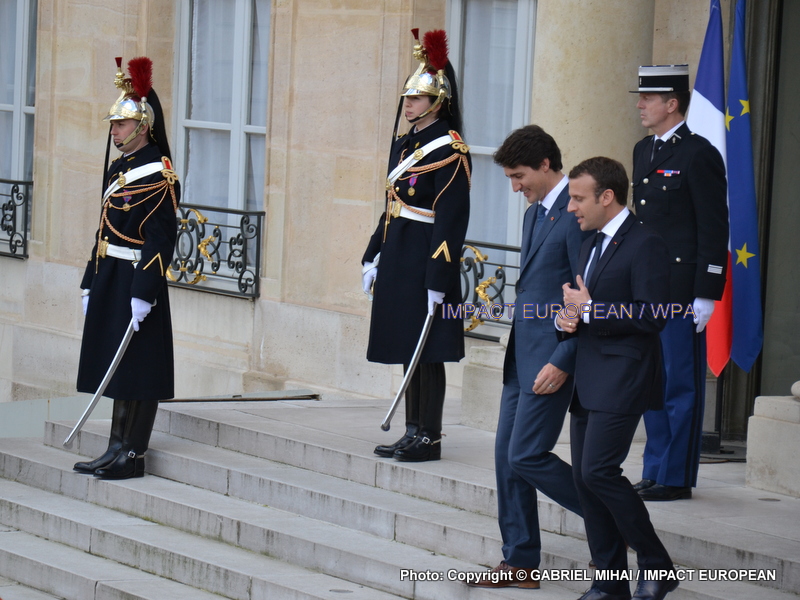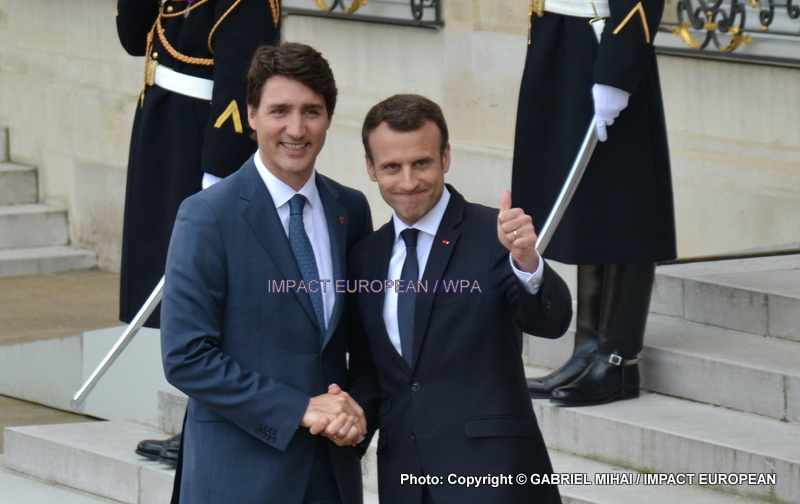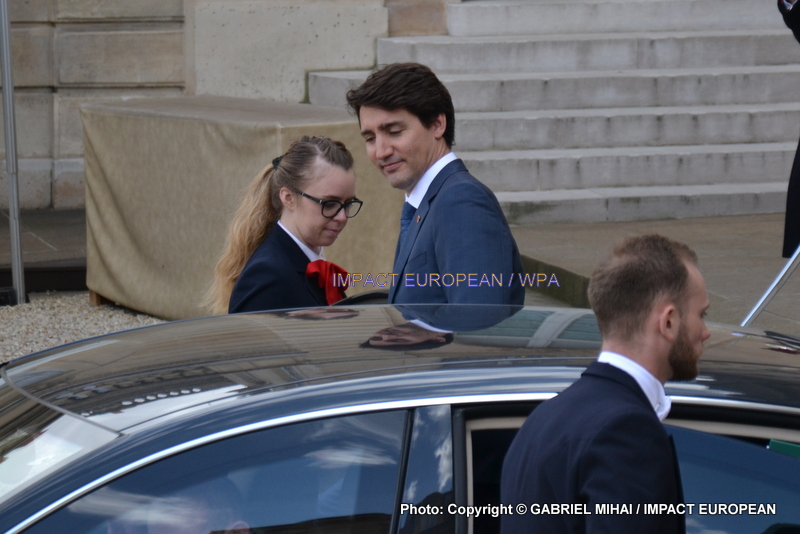 Tagged:
CETA
EMMANUEL MACRON
Justin Trudeau