Emmanuel Macron welcomes South Korean President Moon Jae-in at the Elysee Palace
South Korean President Moon Jae-in, who arrived in France for a state visit and a European tour from 13 to 21 October, was welcomed by his French counterpart Emmanuel Macron on the steps of the Elysee Palace.
This meeting comes in a diplomatic context renewed by the exceptional détente between the two Korea, after several years of tension provoked by the nuclear and ballistic programs of Pyongyang.
The two leaders, Emmanuel Macron and Moon Jae-in, who came to power in May 2017, have already met at the G20 in Hamburg in July 2017, during a bilateral meeting on the sidelines of the summit. In addition to North Korea, topics to be addressed include climate and innovation.
President Moon Jae-in arrived in Paris on October 13 for a four-day state visit including a bilateral summit with his French counterpart Emmanuel Macron, he began a tour in five European countries, which will take him to Italy, in the Vatican, Belgium and Denmark. This is his first trip to France since taking office in May 2017.
South Korean President Moon Jae-in, a permanent member of the UN Security Council Seoul wants to ensure full cooperation when it comes to "rewarding" North Korea for its change of attitude and to support a potential agreement between Washington and Pyongyang and prepare the ground for the denuclearization process, is recognized and acclaimed for its role as peace maker.
At the UN General Assembly last September, Emmanuel Macron called on the Security Council, of which France is a permanent member, to remain vigilant about North Korean nuclear power. He considered that the dialogue should continue to be accompanied by a "rigorous application of the sanctions decided by this council".
The South Korean president said that the removal of at least some of the international sanctions against North Korea could further accelerate the process of denuclearization of the North and that his trip "will be an opportunity to further expand support and understanding of the international community for our efforts to denuclearize the Korean peninsula and establish a lasting peace. "
French President Emmanuel Macron on Monday called for Pyongyang's concrete "commitments" on denuclearization; the international community must maintain the sanctions against Pyongyang, being unresponsive to the arguments of President Moon Jae-in, who has rightly observed that Pyongyang has no reason to engage in unilateral disarmament without security guarantees.
"The management of the Korean crisis is undeniably a new step under your leadership," said Emmanuel Macron. "We are now waiting for Pyongyang's specific commitments demonstrating its real willingness to engage in a process of dismantling its nuclear and ballistic programs," he added.
In anticipation of these commitments towards "a complete, verifiable and irreversible denuclearization," the international community must maintain the sanctions against Pyongyang, hammered the French president.
His South Korean counterpart, for his part, stressed the need to send to the North Korean leader, Kim Jong Un, the signal that he had "made the right choice" by committing to a denuclearization.
Moon felt that France had a big role to play in this process. "North Korea, in addition to leaving aside the nuclear weapon, must be able to guarantee its security. They must be assured that they have made the right choice by accepting the destruction of the nuclear weapon, "he added.
Emmanuel Macron announced that defense and security cooperation with South Korea will be strengthened by the end of the year, and announced that he will visit the country in 2019. Ministers the two countries will hold an annual dialogue on cooperation in the Asia / Pacific zone, one of France's strategic priorities.
Moon Jae-in must also participate on Tuesday in an economic forum to strengthen exchanges between France and his country. These have "tripled in the last twenty years" to reach 8 billion euros, said Emmanuel Macron. The French president asked Seoul for a quick reopening of the South Korean market for French beef. South Korea represents the fifth budget surplus for France, to 1.6 billion euros in 2017.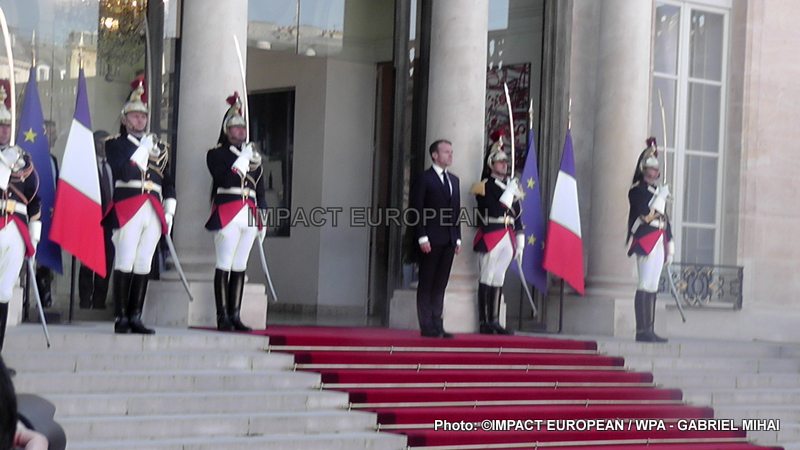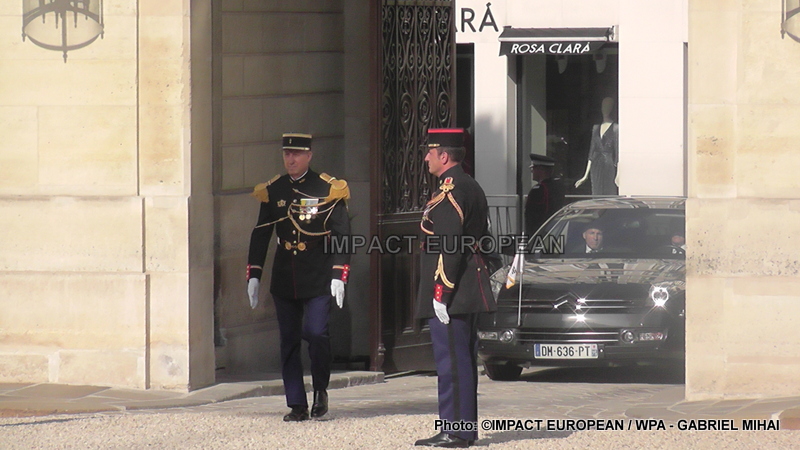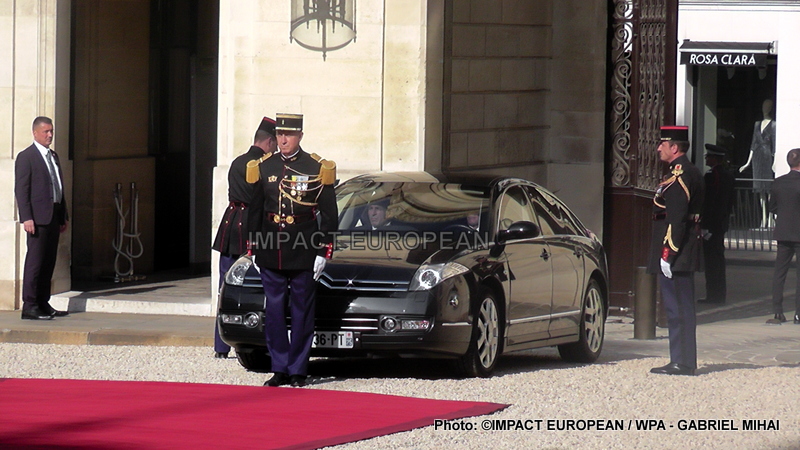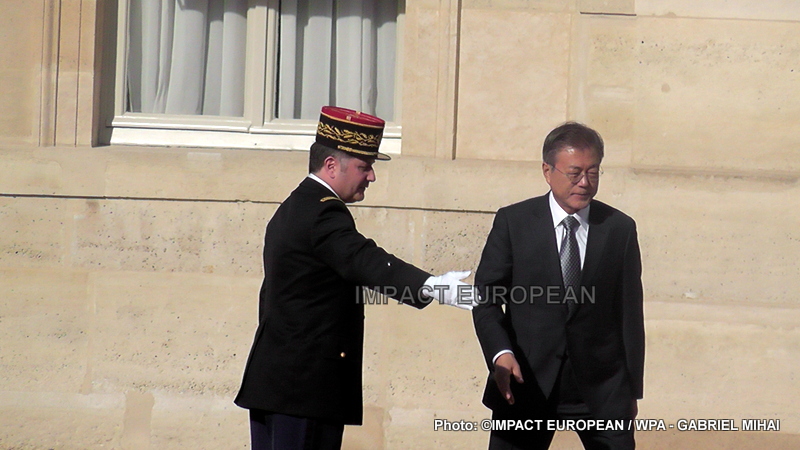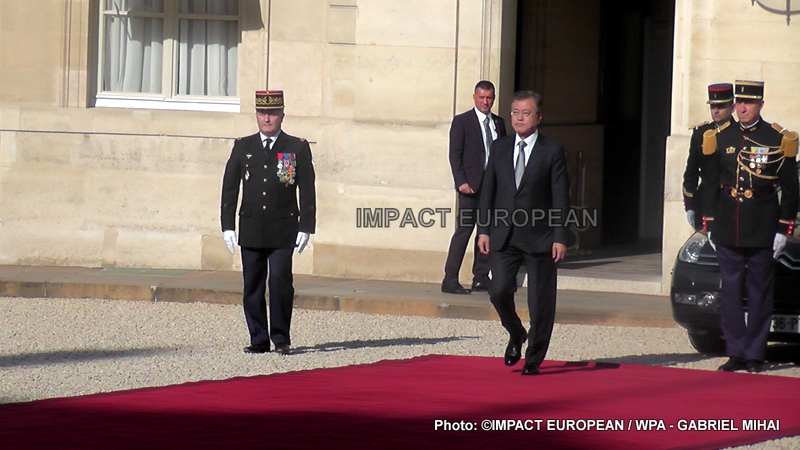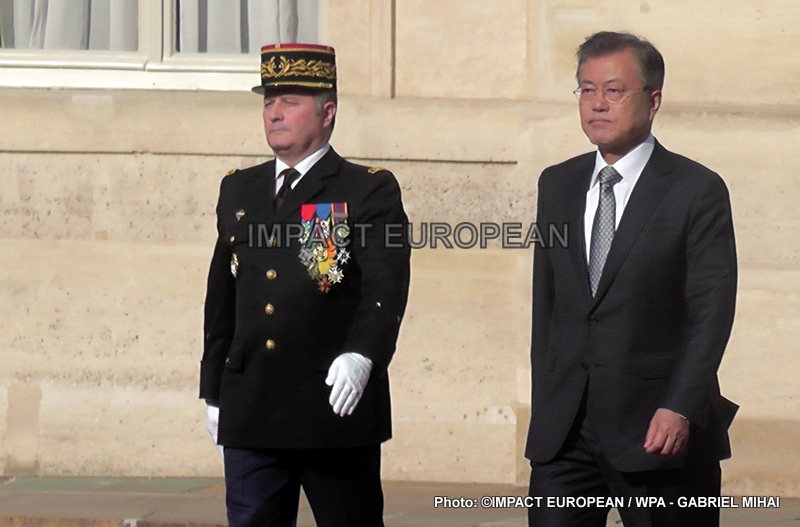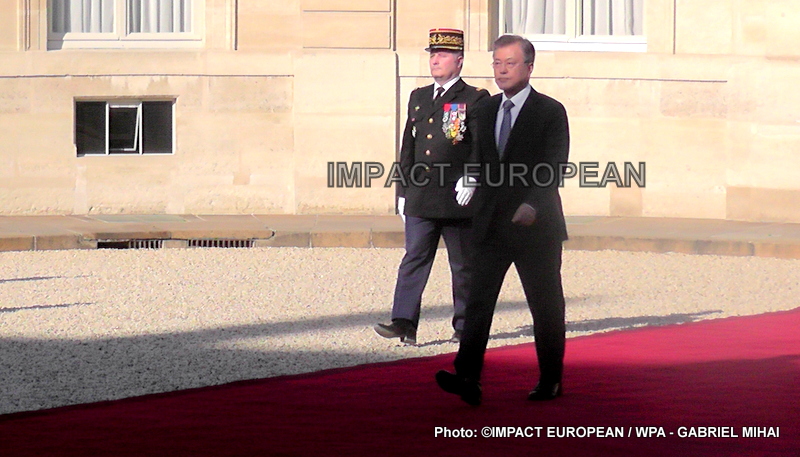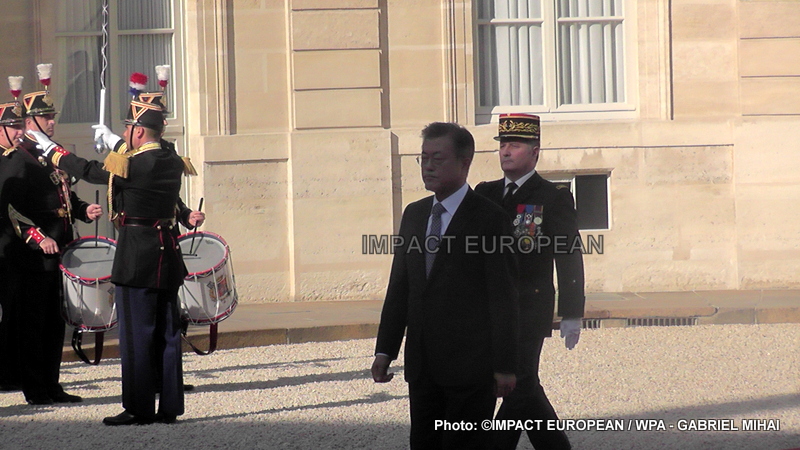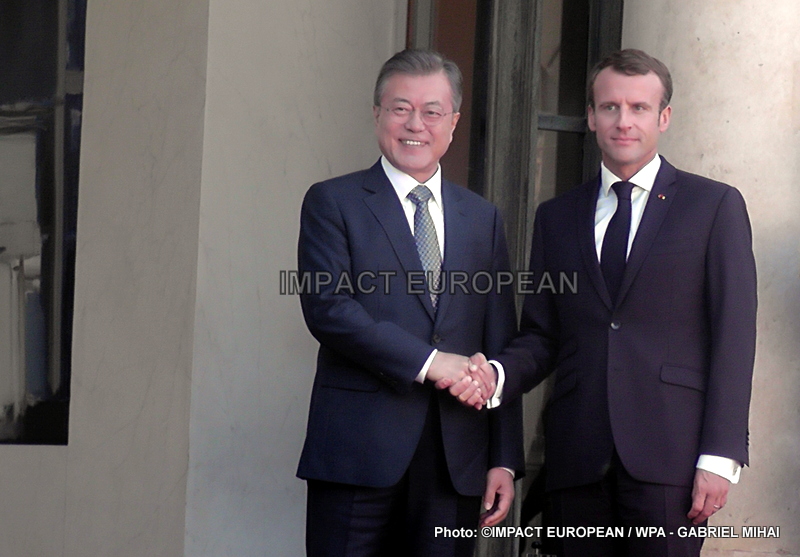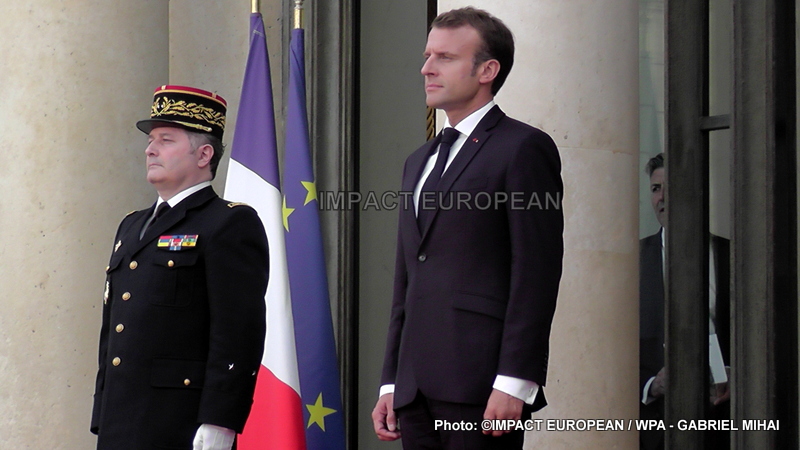 Tagged:
EMMANUEL MACRON
Moon Jae-in
North Korea
Paris
the nuclear