Grand Prix of the best "baguette" 2018
The Grand Prix of the best "baguette" 2018 was awarded to Mr. Mahmaoud Me Seddi, 215 bd Raspail baker in Paris.
The 24 edition of the Grand Prix of the best "baguette" 2018 in Paris was held on April 12th with the professional Room of the craftsmen bakers and confectioners, quay from Anjou to Paris in the 4th district.
The jury chaired by Olivia Polski, associated in charge of the Trade, of the crafts, the liberal professions and independent to the town hall of Paris, was composed of 15 members including 6 Parisian and the professionals of bakery, of the gastronomy of which Guillaume Gomez, better working of France 2004 and chief of the kitchens of the Elysium, Benoît Nicolas, better working of France 2015 and professor at the school Ferrandi, Franck Thomasse, president of the bakers of Grand Paris, Pascal Barillon, president of the Crafts and Guild chamber as well as the winner of the previous edition, Sami Bouattour.
The 181 craftsman–bakers participating in competition have to deposit their rods in the morning so that the jury can taste them in after midday, 43 "baguette" were put except competition, not corresponding to the definite criteria (size between 55 cm and 65 cm and weight between 250g and 300g). On the whole, 138 rods were tasted during four hours and were evaluated according to their taste, their crumb and cells, their size, their weight and their odor.  Another criterion is the content salt which should not exceed 18 G for 1 kg of flour, a rod of 250 G contains 4.7 G of salt.
Around 17:00, there remained 30 rods in competition. The verdict falls around 18:45 after tasting from 70 "baguette" per table.  The list of the 10 best craftsmen bakers is published and the not eaten pieces are given to the Salvation Army.
The winner is Mahmoud Me Seddi of bakery 2M, boulevard Raspail, 75014, it was born in Paris and is the son of a Tunisian baker. Olivia Polski invites it to announce the news to him, it is insane of joy. It then decides to go to meet it in its bakery in the evening. In addition to the price, it will receive a cheque of 4,000 euros and will be the official supplier of the Elysium during one year.
The price will be given to the award–winning by the mayor of Paris Anne Hidalgo on May 5th at the time of the festival of the bread on the square of Notre Dame.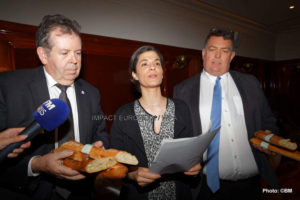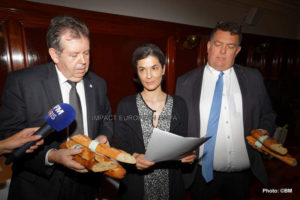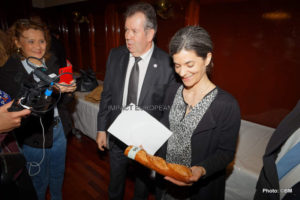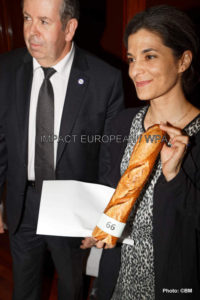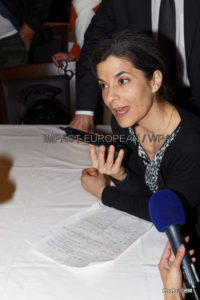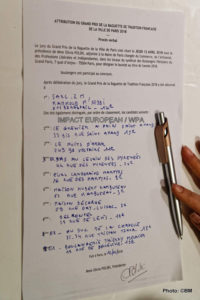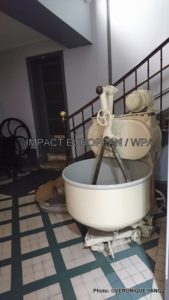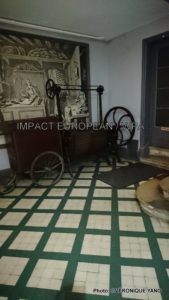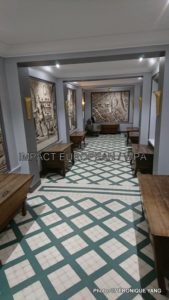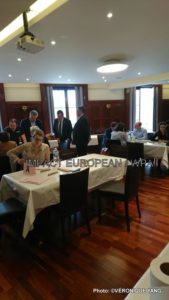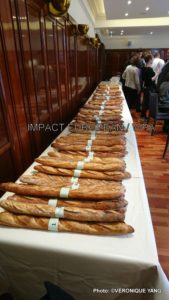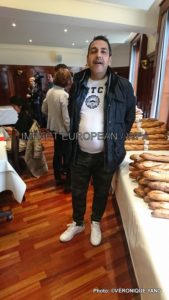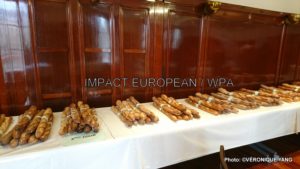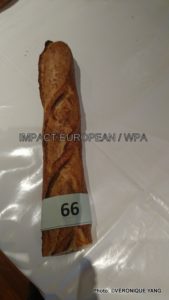 Tagged:
bakers
bread
crumb
Franck thomasse
Grand Prix of the rod
Guillaume gum
mahmoud me seddi
Olivia Polski
rod
Salvation Army
sami bouattour