Pakistan: a first presenter tele transgenre, ex-mannequin
The ex–mannequin Marvia Malik became the first televised presenter transgenre of Pakistan, a step ahead for a certainly legally recognized community but which remains very marginalized in this preserving country of South Asia.
The chain Kohenoor News has just made a historic decision on Saturday, March 23, diffused live for the first time a presenter transgenre of the history of Pakistani television.
She had already made the headlines while becoming the first mannequin transgenre to be ravelled on the podium of the PFDC Sunsilk Fashion Week.
Its first passage to the antenna this Saturday, March 23 threw into a panic the social networks. The Net surfers did not hesitate to congratulate Marvia Malik and the TV channel for this daring choice in a country where homosexuality is a crime.
And this brown with the long hair, heavily made up before finding its televised plate, to add: "My family never accepted me, nor recognized. "
At fifteen years, the family of Marvia disavows it because of her sexual identity. Not to finish with the street as good number "of will hijras", she then works in a beauty parlour in order to finance studies of journalism at the university of Punjab.
"I want to show the way with the next generation of transgenres. By seeing me I want that they think that they can be accepted and that there is hope. I want to show that the community transgenre is able of all, to even present the tv news", she entrusts in an interview to CNN.
In Pakistan, the transgenres are parts of the community of "will hijras". Traditionally, them "will hijras" were castrati coveted by empereures of the Mogul dynasty. This term includes from now on the people intersexes. Today, this caste is afflicted by a myriad of discriminations: physical aggressions and sexual, humiliations, assassinations, rapes, explains why their statute often obliges them prostituer, to dance or beg to survive.
"I wanted to enter the world of the media to give visibility to the community transgenre", she entrusted to Geo.tv.
Marvia Malik shares this feeling and thinks that it is necessary to go even further: "The change starts at the house. It is necessary to start to educate the parents. It is necessary that they stop thinking that it is a shame to have children transgenres".
At the beginning of the month, the Pakistani Senate voted in favour of a bill which protects the people transgenres and leaves them the choice decide their sexual identity/kind. In 2009, Pakistan was the first country to recognize the existence of a third sex – not masculine or female.
The editor–in–chief of the small Kohenoor private television, which employs from now on Marvia Malik, affirms to be amazed during his job interview.
"She asked us: "Would you like to see me like a beggar, a worker of the sex or a dancer, or you would give me a sizeable work on your chain?" ", he told in AFP.
"Its question left us without voice", which pushed Kohenoor "to establish a policy of reception and acceptance of all without discrimination", he continued, adding "not to be worried for the audience".
Once it will be "stable financially", it wishes to create an ONG to fight against discriminations of kind, and does not exclude to assemble its own TV channel.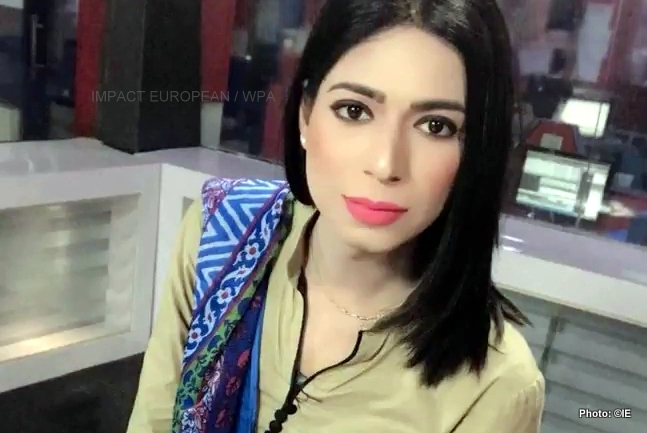 Tagged:
ex-mannequin
homosexuality
Kohenoor News
LAW
Marvia Malik
nonmale or female
Pakistan
people transgenres
presenter
Senate Pakistani
sexual identity/kind
tele
third sex
transgenre
X