World cup 2018: Denmark took three points invaluable and joined France at the top of the group C
Denmark ensured essence by beating Peru on a goal of Yussuf Poulsen in second half–time.
The decisive goal fell from the feet of Yussuf Yarari Poulsen to the 60e times. A goalkeeper which makes it possible to the Danes to join France at the top of the group with three points. Peru, which wasted many occasions and missed a penalty at the end of the first period, is as for him last with zero point accompanied by Australia.
This goal, fallen at the time of game, crowned the first large Danish occasion of the match. A maximum success whose Peruvians were far, very far. The South Americans profited from several chances of goal, and in particular when they sullied a penalty right before the half–time. A penalty obtained after the recourse to the video assistance, and that Christian Cueva dispatched above the transversal.
Whereas Denmark started to find the solutions with its problems and that the half–time approached, Peru profited from a penalty – granted after watching of the VAR – on Cueva. The small attacker faced up to its responsibilities but sent the balloon in platforms (45e).
The beginning of second period was also with the advantage of the team of Ricardo Gareca. Not very concrete, the Peruvians was made surprise in against at the time of game. Yussuf Yurari Poulsen then benefitted from broad spaces to present themselves in front of Gallese and to place at the first post for 0–1.
The Peruvian reaction was immediate and one needed large Schmeichel to divert with a hand the sending of Flora (61e)
Last puffing half an hour of the Peruvians will not bear fruit and this in spite of the entry of its centre–forward Guerrero star, in particular protagonist of two frank occasions (64e and 79e) and a large occasion of Farfan diverted by Schmeichel (84e).
Can–being that after 36 years of absence, the pressure was too strong on the shoulders of the South Americans.
The Danes can especially thank their guard Kasper Schmeichel, imperial during all the meeting, which coped with combative Peruvians. With this victory, the Danish selection joined France at the top of the group C.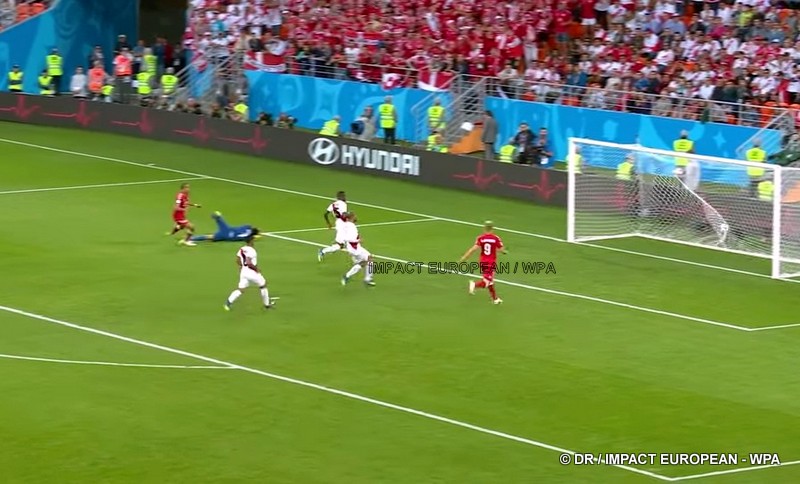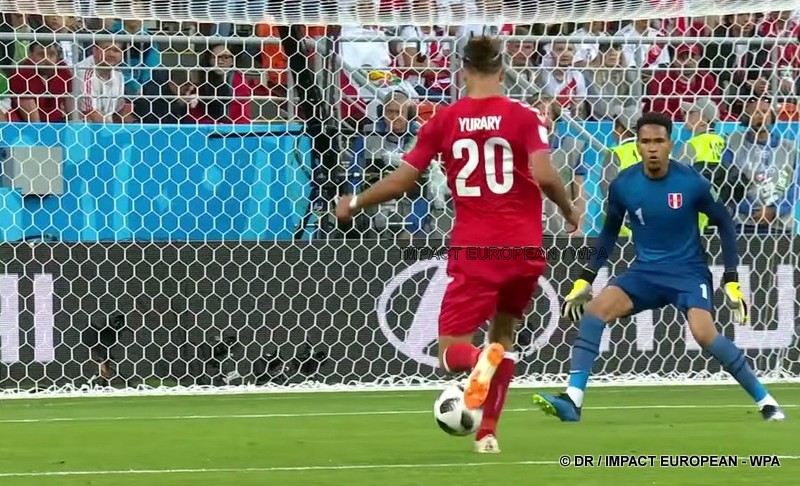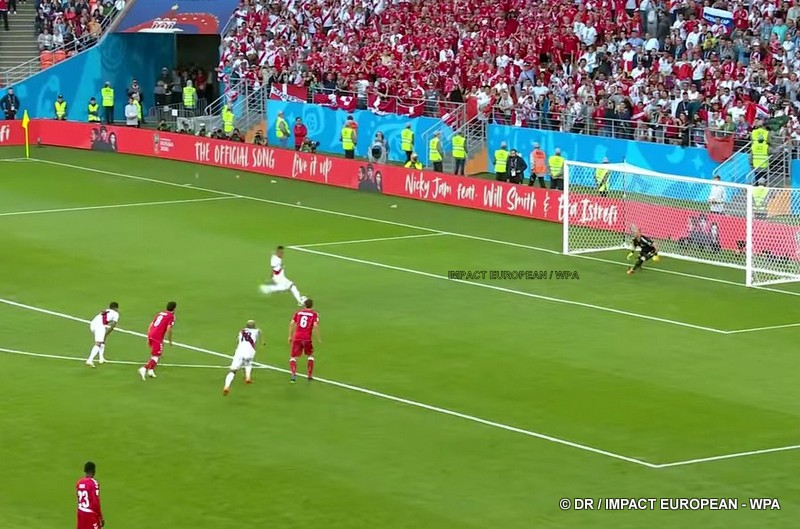 Tagged:
Denmark
Peru
World cup 2018