Xi Jinping stress the importance of Sino-European relations for his visits abroad in 2019
Chinese President Xi Jinping's ongoing visits to three countries, representing his first trip abroad in 2019, will bring China-Europe relations to a new level.
China's respective relations with Italy, Monaco and France have stood the test of the vagaries of international situations, have distinguished themselves as examples of friendly cooperation between countries of different systems, and have been characterized by strategic importance, stable and durable.
These visits represent a trip to consolidate friendship, deepen cooperation and engage in strategic communication, this year marks the 55th anniversary of the establishment of diplomatic relations between China and France. Next year marks the 50th anniversary of the establishment of diplomatic relations between China and Italy. The visit to Monaco is the first visit of a Chinese president to the country, demonstrating China's long standing position that all countries are equal regardless of their size.
Stressing the existence of many affinities between the two peoples, President Xi said that since the establishment of diplomatic relations between China and Monaco more than 20 years ago, the two sides have always treated each other on the same footing. equality, and have always shown sincerity and friendship to each other.
Bilateral relations are constantly developing, he said, adding that pragmatic cooperation between the two countries has evolved over time, and is even at the forefront of Sino-European cooperation in the areas of the protection of human rights. environment, telecommunications and mobile payment methods.
Xi will provide a boost to the overall strategic partnership between China and the EU, inject stability into the rapidly changing world of today and bring positive energy to safeguard multilateralism, with current visits taking place over three month after Chinese President Xi Jinping visited Spain and Portugal. These visits show that China's policy towards Europe is stable and consistent.
The Chinese president's ongoing visits are seen as a key step in promoting Chinese-style big-country diplomacy.
Chinese President Xi Jinping and his French counterpart Emmanuel Macron decided on Monday to move forward in high-level bilateral relations, to forge a stronger, more stable and more dynamic global strategic partnership between China and France. to make it a new historical starting point.
China and the EU have the important task of promoting sustainable global economic growth and preserving world peace and development. As Sino-European relations continue to flourish, the world benefits.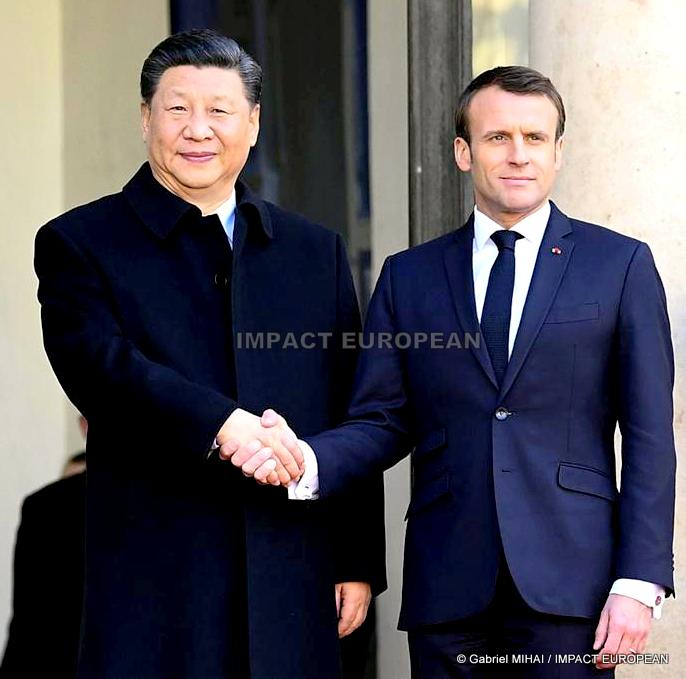 Tagged:
50th anniversary between China and Italy in 2020
55th anniversary between China and France
CHINA
environmental protection
EU
France
ITALY
MACRON
Monaco
Sino-Chinese relations European
telecommunications and mobile payment methods
Xi